This page highlights the differences between Donald the Scottish Twin and SkarloeyandPetersam.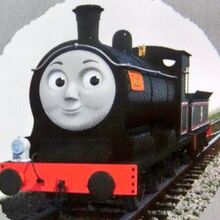 Differences
Edit
| Donald | SkarloeyandPeterSam |
| --- | --- |
| Is the twin brother of Douglas. | Was friends with TheRealGameBoys. Is not related to him apart from this. |
| His name doesn't tie to Dom or TheJonateers. | He named himself as Skarloey and Peter Sam. |
| His name is spelled correctly. | His name was spelled incorrectly as "SkarleoyandPeterSam." Was corrected in the video. |
Ad blocker interference detected!
Wikia is a free-to-use site that makes money from advertising. We have a modified experience for viewers using ad blockers

Wikia is not accessible if you've made further modifications. Remove the custom ad blocker rule(s) and the page will load as expected.